Off Grid |

1000VA-6000VA | Single Phase

.

Soliswatt off grid series is off grid solar inverter specially designed for use with batteries energy storage in the home

PV Power System
Item NO.:

Soliswatt 1000-6000

Brand :

Soliswatt

Power :

1000VA-6000VA

AC Voltage :

230VAC ± 5% @ 50/60Hz

Application :

Off Grid/Battery Energy Storage Residential Solar System

Warranty :

5 Years
Product Description
Off Grid / Stand-Alone Solar Inverter System
An off-grid solar system is not connected to the electricity grid and requires battery storage. Off-grid solar systems must be designed correctly in order to generate enough power throughout the year and have the necessary battery capacity to meet the installed locations electrical energy requirements or demand.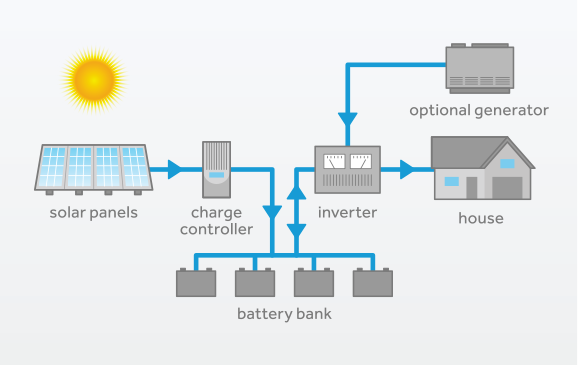 A backup generator or alternative back up power source may be necessary to supplement your electrical demand and recharge the batteries during times when the batteries are inadequately charged due to very bad weather patches or other unforeseen circumstances. We recommend that the size of the backup power source should be adequate to supply energy to your house and charge your batteries at the same time.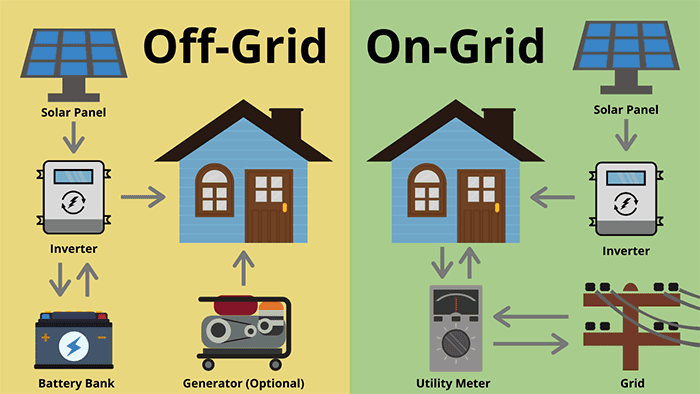 Features
Soliswatt off grid solar inverter is integrated with a MPPT solar charge controller. Transformerless design provides reliable power conversion in compact size. The Growatt SPF5000TL HVM series inverter is a specially designed inverter for isolated installations that integrates an MPPT solar charge controller. Maximum output power of 5000W. It can run on 48V lithium or lead acid batteries.
This inverter incorporates a 60A charger that allows the battery to be charged from the grid or from a generator.
Leading Features
Pure sine wave inverter

O

utput power factor 1

It has automatic voltage regulator (AVR),providing wide and stabile AC range

Selectable high power charging current

Selectable input voltage range for home appliances and personal computers

Configurable AC/Battery input priority via LCD setting Configurable power saving mode via LCD setting

Compatible with generator power

Dry contact port for generator to realize mutual control by generator and utility

Auto restart while AC is recovering

Overload and short circuit protection

Smart battery charger design for optimized battery performance

Smart fan running control to extend service life and reduce noise color LCD display

Supports the use lithium batteries

RS232 communicate port and remote control panel optional
Technical Parameters
| | |
| --- | --- |
| Model No. | |
| Specification | |
| Power | |
| Output Data (AC) | |
| Max. AC Power | |
| Output AC Voltage Range | |
| Nominal AC Voltage | |
| Frequency Range | |
| Frequency | |
| Distortion (THD) | |
| No of feed-in phases | |
| General Data | |
| Dimensions (H/W/D) | |
| Weight | |