Item NO.:

F3000| F3600| F4600| F5000| F6000

Brand :

Fox-ess

Power :

3

000W| 36000W| 5000W| 6000W|

AC Voltage :

230

VAC

Application :

On Grid Residential Solar System

Warranty :

5-10 Years
Product Description
Fox-ESS's F-Series offers single-phase and dual-MPPT inverters covered power output range from 3kW to 6kW for small to medium residential installations. The maximum DC power input is 9kW and the average maximum efficiency is 97.4%. As its name states, a single-phase inverter can produce single-phase power from the PV modules and connect to single-phase equipment or the grid.
Similarly, this inverter has a moisture ingress protection of IP65 that make it suitable for all indoor and covered outdoor installation locations. All of Fox ESS inverters come with remote monitoring via a web portal or an app.

Quality is Priceless
The quality of components used will directly impact on the lifespan of an inverter, and we only use the highest quality components from the world's leading manufacturers. Fox inverters incorporate a unique heat-sink and cooling fin design. It is integrated into the inverter casing to ensure optimal direct contact with heat generating components. We use a star design on the cooling fin, creating a larger surface area and this larger contact surface greatly increases the cooling effect.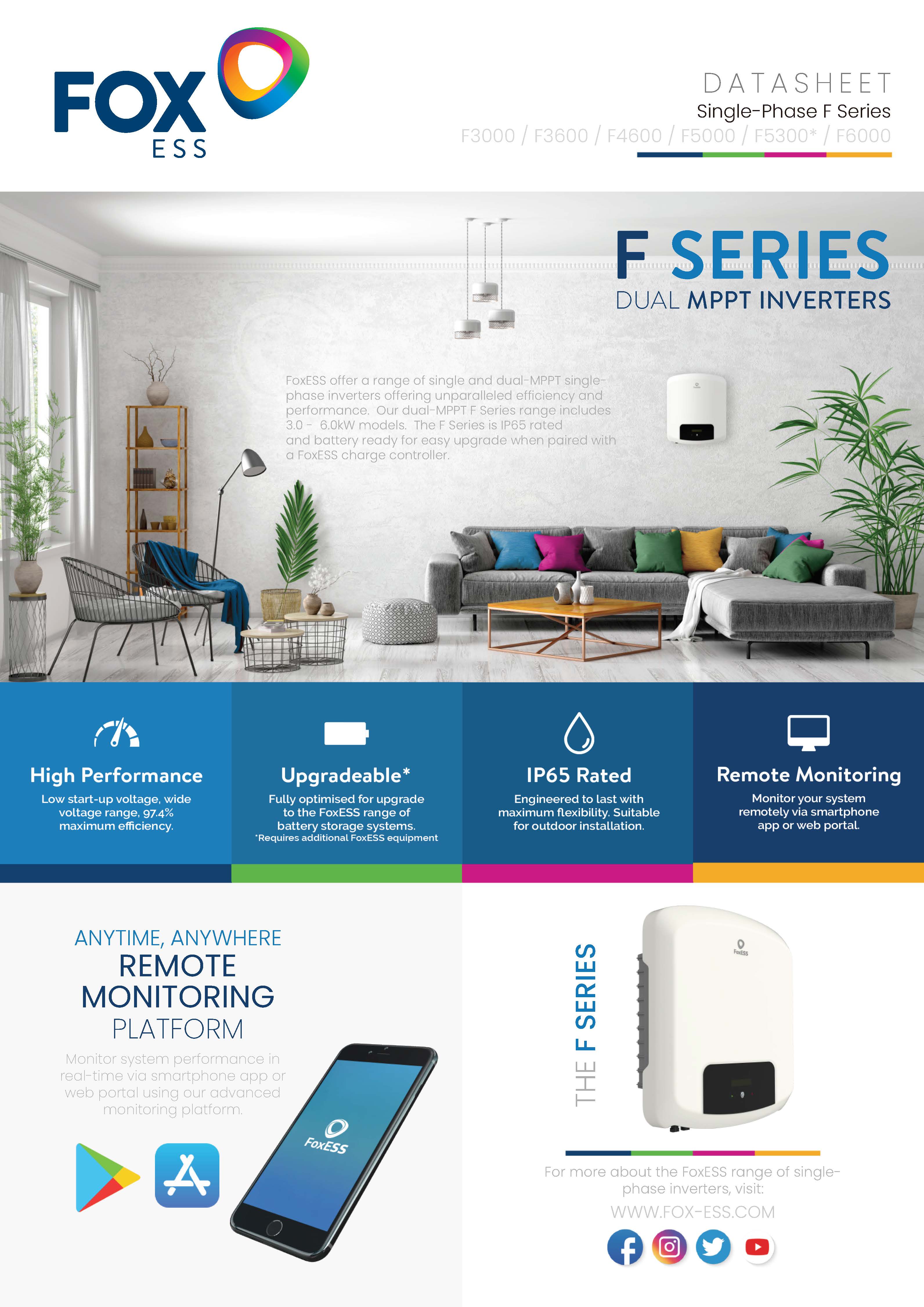 Technical Parameters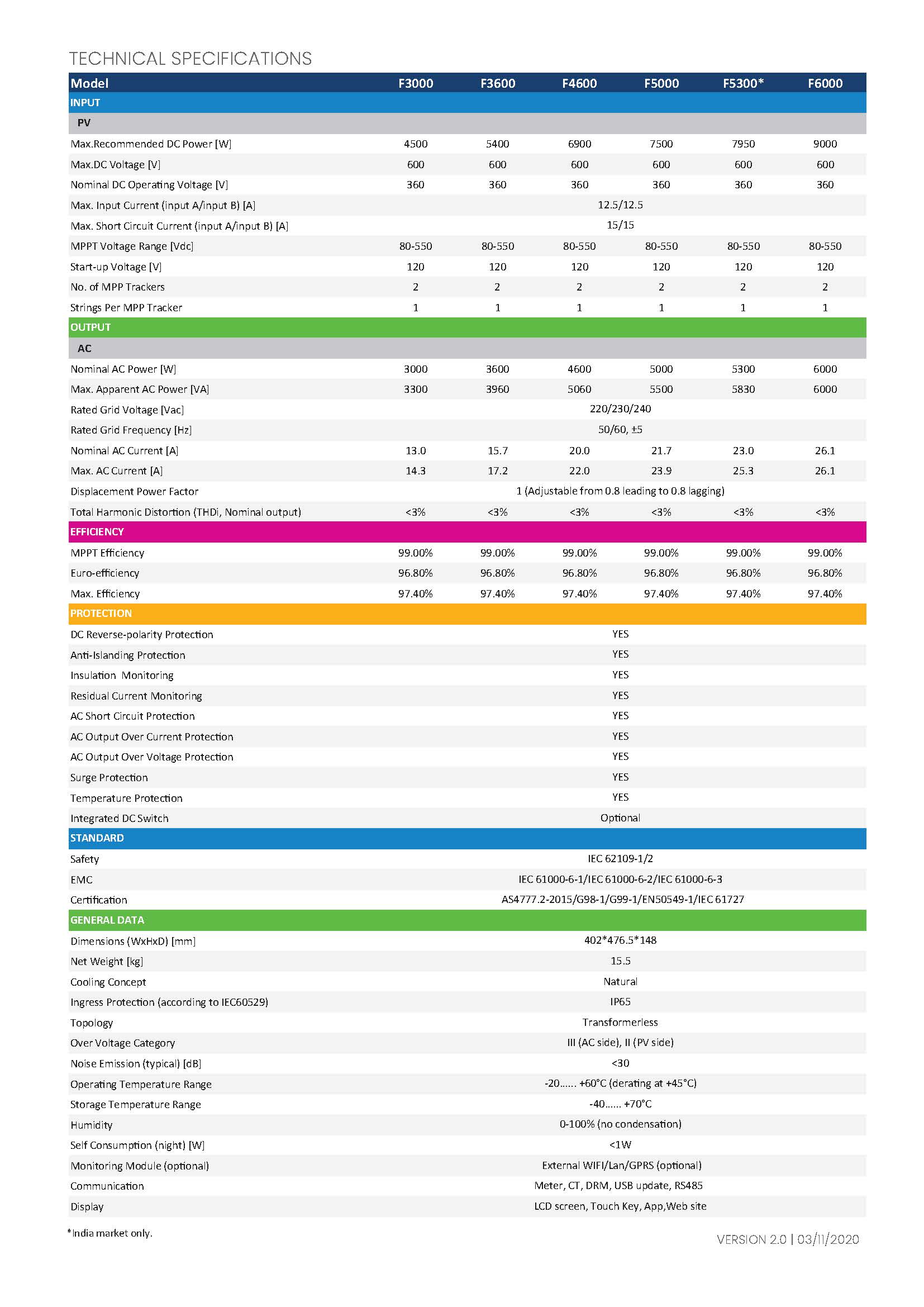 Leading Features
MAX EFFICIENCY 97.0%-97.4%
EURO-EFFICIENCY 96.4%-96.8%
MPPT EFFICIENCY 99%
IP65 RATED, Engineered to last with maximum flexibility. Suitable for outdoor installation.
UPGRADEABLE,Fully optimised for upgrade to the Fox range of battery storage solutions.
HIGH PERFORMANCE, Low start-up voltage and wide voltage range for longer generation windows.
REMOTE MONITORING, Monitor your system remotely via smartphone or web portal.
NATURAL COOLING, Natural cooling, wide temperature tolerance and no noisy internal fans.
EASY INSTALLATION, Small, compact and lightweight for easy installation.