Off Grid |

500VA-5000VA | Single Phase

.

Soliswatt high frequency series inverter is off grid solar inverter specially designed for use with batteries energy storage in the home

PV Power System
Item NO.:

Soliswatt

Brand :

Soliswatt

Power :

500VA -5000VA

AC Voltage :

220/230/240 VA

Application :

Off Grid/Battery Energy Storage Residential Solar System

Warranty :

5 Years
Product Description
Off Grid / Stand-Alone Solar Inverter System
An off-grid solar system is not connected to the electricity grid and requires battery storage. Off-grid solar systems must be designed correctly in order to generate enough power throughout the year and have the necessary battery capacity to meet the installed locations electrical energy requirements or demand.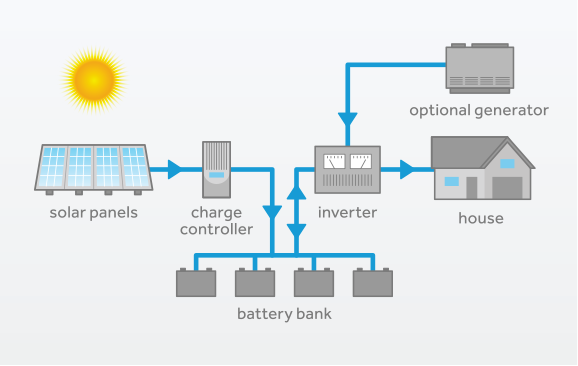 A backup generator or alternative back up power source may be necessary to supplement your electrical demand and recharge the batteries during times when the batteries are inadequately charged due to very bad weather patches or other unforeseen circumstances. We recommend that the size of the backup power source should be adequate to supply energy to your house and charge your batteries at the same time.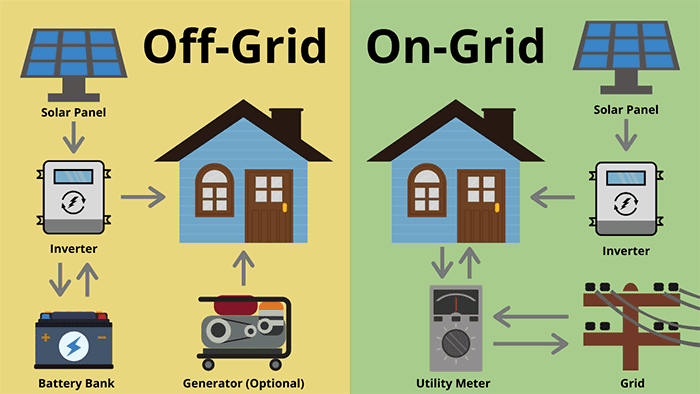 Features
Soliswatt high-frequency pure sine wave inverter that can convert 12/24/48VDC to 220/230V AC and power the AC loads. It is designed according to the international standard with higher quality, reliability, and safety. Ranging from 500W to 5000W, Soliswatt high frequency inveretr is compatible with lithium-ion batteries perfectly and suits any situation of DC to AC, such as RVs, boats, residentials, and places where require high-quality electrical power.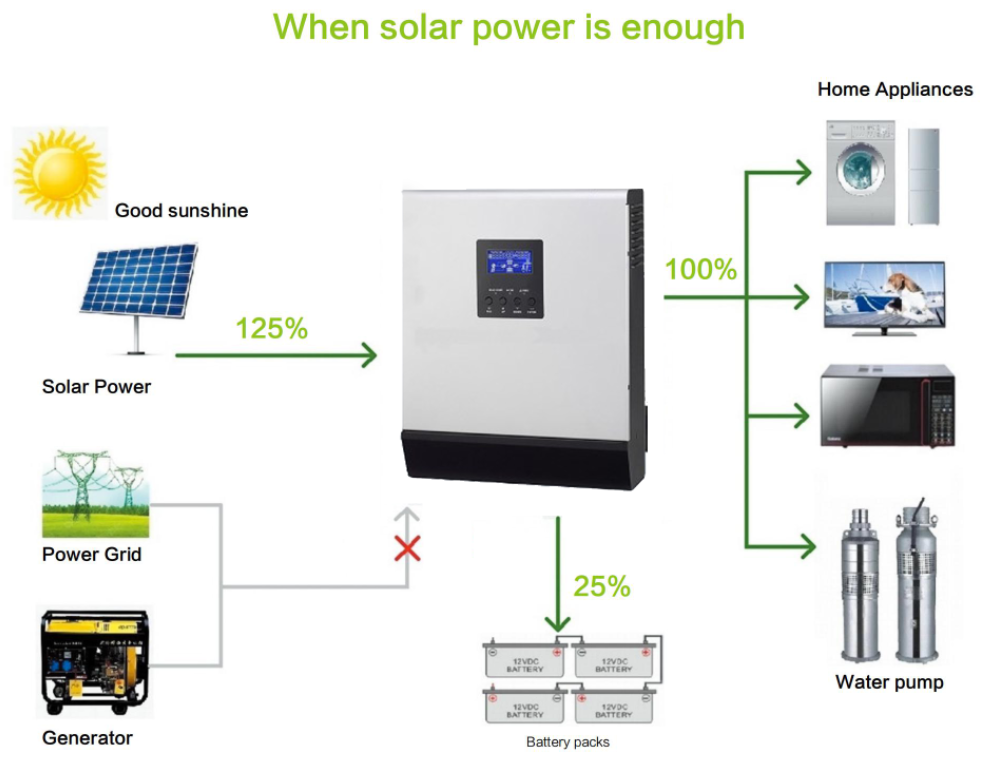 Leading Features
Product Features for hybrid AC power inverter:
·Anodized alluminum case provides durability & max heat dissipation
·DC cigarette lighter accessory plug and heavy -duty cable clamps for high-output direct battery connections both included.
·Automatic restart function.
·USB output port : 5V500mA (optional )
·ON/OFF switch control the inverter by hand
·The inverter is compact , light weight and easy to operate.
·Loads can be powered directly from the AC outlets.
·The inverter is equipped with numerous protection features to guarantee safe and trouble-free
Protection Function for hybrid DC power inverter:
·Low voltage alarm & Shut down
·Over voltage protection
·Overload protection
·Over temperature protection
·Short circuit protection
·Reverse Polarity protection
·Soft start
·Auto.reset after being in protected
Technical Parameters
Product Characteristics
Model No.
Specification
Power
Input Data(DC)
Max. DC Voltage
Rated DC Voltage
Min. DC Voltage to Start Feed In
Output Data (AC)
Max. AC Power
Output AC Voltage Range
Nominal AC Voltage
Frequency Range
Frequency
Distortion (THD)
Max. Efficiency
General Data
Dimensions (H/W/D)
Weight
Operating Temperature
-10 ~ +50 ℃
Transformer
High Frequency-Transformer
Protection Class
IP20
Humidity
10-90 %